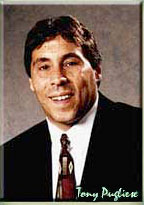 Anthony A. Pugliese, Managing Member of TAP Capital, LLC
Tony Pugliese founded TAP Capital, LLC, after spending over 20 years in the Commercial Real Estate Industry -- where he gained expertise in the financing, construction and acquisition of office, retail and apartment properties throughout the United States. To date, he has closed $2 billion in CRE transactions.
His career began in 1979 with the Pyramid Companies in Syracuse New York -- the largest developers of regional shopping malls in the northeast -- and one of the largest in the entire United States. During his eight years at Pyramid, Tony advanced from an entry level position to Director of Finance, responsible for the origination, negotiation, and placement of all the permanent financing of the regional malls developed by Pyramid.
In 1988, he resigned from Pyramid to accept a position as a principal with the Widewaters Group, headquartered in Dewitt, New York. Widewaters is a real estate development, management, and construction company that has developed several million square feet of first class office parks and retail projects. During his six year tenure with the Widewaters Group, Tony was the Partner responsible for the overall placement of all construction and permanent financing of the commercial properties developed.
Tony's extensive background in financing, plus his knowledge of the Upstate New York region, brought an offer in 1994 from Dorman & Wilson, Inc. to open a regional office in Syracuse, New York. Dorman & Wilson, Inc. was one of the premiere mortgage banking firms in the northeastern United States. (D& W later merged with Legg Mason Real Estate Services.) After three years of originating commercial mortgages for D&W, Tony decided to resign and utilize his 17 years of commercial real estate finance experience and industry contacts to begin his own real estate ventures.
Since 1997, Tony has been involved in various real estate transactions as a principal, real estate broker, or consultant. He is a licensed New York State Real Estate Broker, has an MBA from Chapman College (Orange County California), a B.S. with honors from the University of Albany (Albany, New York) with dual majors in Finance & Economics, and he graduated from Christian Brothers Academy High School, Syracuse, New York.
---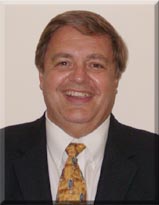 Peter C. Steingraber, Member / Director of Leasing
An attorney by training, Mr. Steingraber has been personally responsible for negotiating and completing more than a one million square feet of specialty shop business deals in the course of his career. He has built especially strong relationships with major fashion retailers and purveyors of upscale goods and merchandise, a key factor in the creation and execution of upscale tenant mix leasing plans.
He also began his career with The Pyramid Companies in 1980. From 1984 to 1994 he was their Director of Leasing and a Partner in several of their projects. As Director of Leasing, Peter was in charge of eighteen regional and super regional centers located throughout the northeast encompassing some twenty million square feet. He oversaw a staff of up to twenty-five leasing professionals as well as the leasing legal departments and tenant design services.
Peter was admitted to the Bar in 1985 in the State of Massachusetts. He has a JD from Western New England College, and a BA from the State University of New York at Albany.
---

Frank S. Miller, Sr. Vice President
Mr. Miller has served as President of F.S. Miller Inc., where he specialized in raising equity and financing of commercial properties, net leased and bank owned real estate. Miller has closed over 250 million in transactions. Additionally, he is experienced in the sale and repositioning of commercial real estate properties.
Prior to starting F.S. Miller Inc. he served as the vice president of the Carlton Group (an investment bank in NYC). Where he was responsible for overseeing the financing and investment sales division. Previously, he was the Senior Vice President of STV Corporation, a privately-owned real estate investment company. His responsibilities included the management and leasing of over 1 million square feet of retail and industrial properties located on the Eastern seaboard. In addition, he assisted in the acquisition of over $40 million in commercial properties.
Miller earned a Bachelor of Science in Business Administration from Empire State College - State University of New York. He also received a diploma in real Estate Finance and Management for his continuing education at New York University.
Professional affiliations are as follows:
Turn Around Management Association
International Council of Shopping Centers
NAREIT
American Bankruptcy Institute
---